Danielle Wyatt gets trolled by Kohli fans for her tweet on Virat Kohli's Century
Team India skipper Virat Kohli is taking his game to a whole new level with every passing game. The modern day master recently carved his 34th ODI century. Playing against South Africa in the third ODI at the Newlands, Cape Town, Kohli smashed an unbeaten 160 in 159 deliveries. The cricket fraternity went gaga over his knock. And Danielle Wyatt, an 'old friend of Kohli' just could not believe it.
The history between Virat Kohli and Danielle Wyatt is known to all cricket fans. Much like every other Kohli fan, even Wyatt admires the way Kohli plays.
Back in the year 2014, she was stunned to see Kohli's majestic game in one of the knockout matches of the ICC World T20 against South Africa. Kohli had led India to a stunning victory in the game. Soon after the match, she had proposed the Indian cricketer on the micro blogging site Twitter.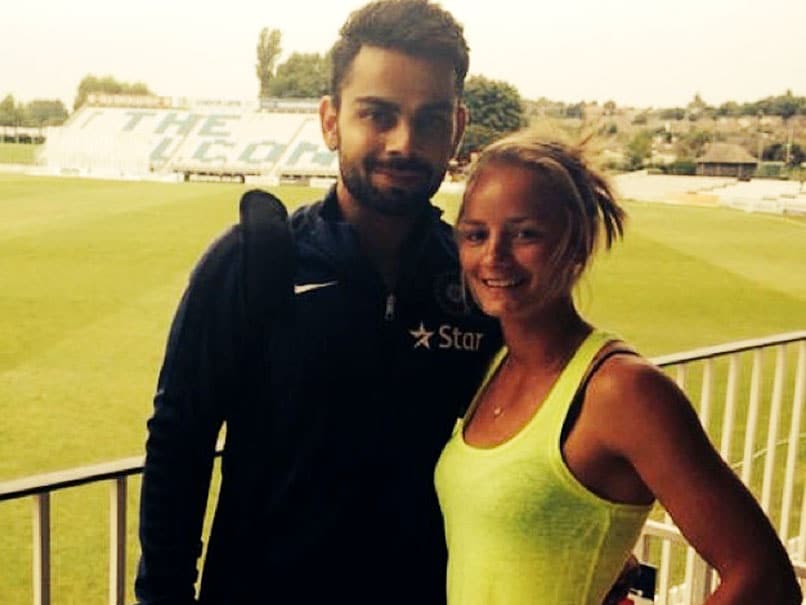 Obviously, it was on the lighter note and was more of a fan girl moment. A season later, when team India toured England, a picture of Kohli and Danielle Wyatt went viral too. Since then, the fans have often joked about the cricketing duo. And time and again, Wyatt has posted updates on Kohli. Most recently, she had also congratulated Kohli on the latter's wedding.
Now, when Kohli smashed his 34th ODI ton, Wyatt took to micro blogging site yet again to express her amazement at the same. A post from a popular news channel mentioned the headline of Kohli scoring yet another ton.
In response to the headline, she exclaimed, "Again??!" Well, this is what has been the plight for many. The rate at which Kohli is hitting tons in the ODI format is absolutely unmatched. In the ongoing series, he already has two centuries to his name.
Here is what Danielle Wyatt posted after Kohli's majestic ton:
The fans were quick to find out Wyatt's tweet and came up with some hilarious responses. Obviously, they saw the lighter side of things and had their jokes going around yet again. Here is how the fans reacted to Wyatt's tweet:
over night shipping antibiotics.